Finals will be here before you know it … but will you be ready when the time comes? If you're nervous and unsure of where to even start, then read on for the best prep advice from a highly accomplished nurse educator who has spent her life experiencing different areas of nursing.
Meet Janet McMahon, DNP, MSN, RN, ANEF.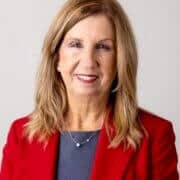 Dr. McMahon has worked with ATI for more than 7 years. As a Client Success Nurse Educator Strategist, Dr. McMahon works with various teams across ATI to assist faculty and students in understanding opportunities for using our tutorials and assessments. She aspires to help students know what they have access to and all that they can glean from their ATI resources, before and after graduation. Dr. McMahon believes that students' success is the same as ATI's success.
Previously, Dr. McMahon worked as a distinguished professor for almost 30 years teaching in nursing programs across the United States. She loves helping and mentoring students and faculty and has a proven track record of attaining those goals over her many years as an educator.
She is a Fellow in the National League for Nursing's Academy of Nursing Education Fellows (ANEF). And, before entering nursing education, Dr. McMahon worked as a critical care nurse in the ICU, ER, and CCU units for many years. She also taught paramedics and EMTs. She is a proud active-duty Navy wife, mother, and grandmother.
When should I start preparing for finals?
In my mind, studying for finals in nursing reminds me of discharge planning with clients. It begins with admission to a course. My recommendation is to study a little every day. Prepare to learn new material and concepts each day to build your knowledge, skills, and ability. It's less stressful if you build on your knowledge daily versus piling it on at the end of a course.
How many hours should I set aside in my daily/weekly schedule?
The answer varies depending on your course load. A minimum of 1 hour a day is a great start, but it's most likely not enough. Look at your specific courses, requirements, and objectives. Research suggests that studying 2-3 hours per credit hour per week is best. This can add up to a lot depending on your credit load. So, make sure you schedule time weekly to review and learn new content being presented in all your courses.
What is the most productive study environment? Group or solo?
Again, it depends on your style and needs.
Below are 7 tips for studying I recommend to make yourself productive and successful:
Create a weekly study plan in your calendar and set reminders.
Join or create weekly mini study groups with classmates.
Study before bedtime to enhance memory recall of concepts.
Create topic flash cards to recall content points.
Read out loud to help with memory and association.
Eat healthy snacks to boost energy while studying.
Walk or briefly exercise before studying to increase circulation and energy!
How do I ensure I stay focused while studying?
It is not easy! I get it. The key is to make sure you are studying with no distractions. Also, set goals with expectations to complete your studying.
Following these practices should help:
Hide your cell phone during study time.
Set yourself up in a quiet space with good lighting.
Place a "Do not disturb" sign on your door.
Use library space on or off campus.
Commit to a daily goal of focusing on small content learning.
Set specific times in your daily schedule and stick to them!
How do I manage a healthy balance between studying and staying stress-free?
Recognizing the signs of stress is one of the first things you should learn. Stress can exhibit itself in many ways. Symptoms include — but aren't limited to — feeling overwhelmed, anxious, or nervous; being tired; sweating; and even experiencing fear. All of these can influence your health and create a barrier for learning. Reach out to your provider if you frequently experience stress so that individual can help you eliminate the cause and find a balance. Health and safety should come first in your life. To maintain a healthy life balance, do your best to avoid stress both physically and emotionally whenever possible.
What should I rely on the most to help me during the process?
Manage your expectations for yourself. Then, consider other resources you can use to be successful in preparing for finals and the study process. These resources can include:
Faculty advice. Seek guidance from a nurse educator if you're unsure about something. Reach out during office hours, in person or virtually, to clarify information.
Support services. Look for resources at your institution that can assist you with learning resources and needs.
Study groups with peers. These can be a great way to foster support and help with learning together.
Your family and friends. It's important to have resources at home to support you. Let others know you are in a nursing program that is rigorous and requires you to study hard. Then reach out to someone you trust when you need a boost or someone to talk to.
We wish you all the best with your finals prep! For more helpful information, head over to the Nursing School Success section of our student blog.