Date Published: August 22, 2018
For nursing students, testing is a big part of the journey – practice tests, proctored exams, finals, and, of course, the NCLEX. By the time you're a practicing nurse, you may even miss these tests, but we won't hold our breath.
Let's dive into proctored exams. We're sharing five things to keep in mind when you take one of these exams so that you can test with confidence.
What Is a Proctored Exam
First things first, what is a proctored exam? If this is your first semester of nursing school, you may not be familiar with these types of tests, but you will be soon. Proctored exams are those done under the supervision of a proctor, or supervisor, in a controlled setting.
Proctored Exam Must-Knows
So what do you need to know when taking a proctored exam? Let us explain.
The Browser Matters: When you take an ATI proctored exam, it is recommended that you use either Firefox or Chrome. This will give you the best testing experience without issues or interruptions. If you're an Internet Explorer or Edge user, you will want to have the others downloaded and handy, at least for testing.
Stay In Full-Screen Mode: Testing in a proctored setting is done in a full-screen mode. With this in mind, you are not to leave the full-screen browser until your test is complete. During testing, be sure that you are not clicking outside of the browser or trying to close the window that the test is in.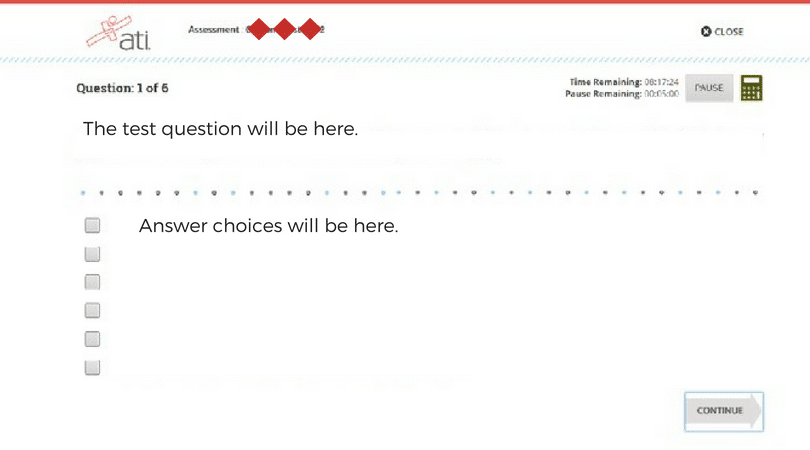 Don't Leave A Question Unanswered: Be prepared to answer every question! Proctored tests will not allow you to skip a question or leave it unanswered. We recommend that you provide the best answer for each question you encounter. Take advantage of the process of elimination!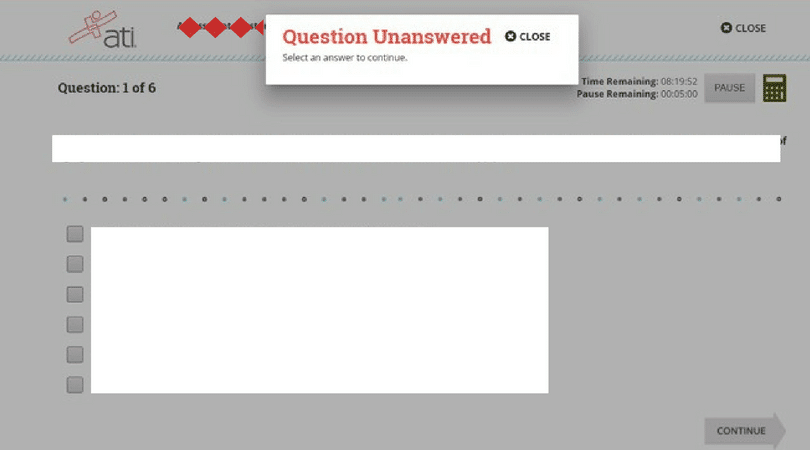 Avoid Irregularities: Long story short, this means do not do anything while testing that you aren't supposed to. That means do not take screenshots, use shortcuts to copy the questions or open new browsers while testing. Essentially when these irregularities, or actions that are not regular during an exam, are made your proctor may be flagged. However, if you take the exam as you're supposed to there is no need to stress!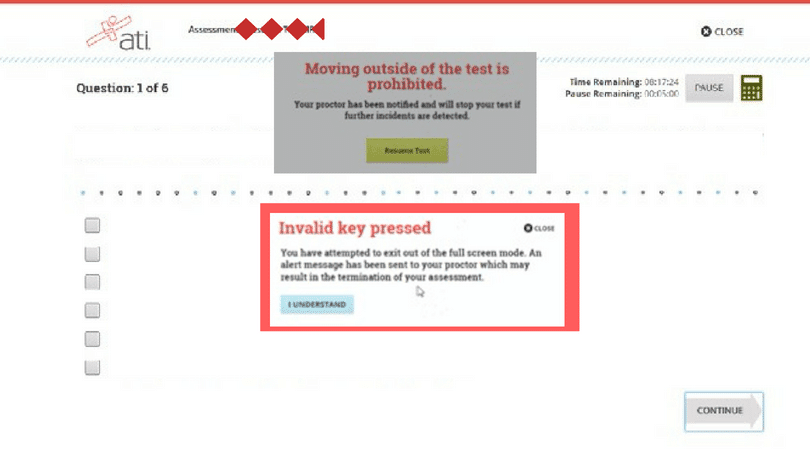 Track Your Time: Proctored exams, in most cases, are timed exams. Lucky for you, there is a timer in the top right to help you track the time. If timed testing is a cause for anxiety, take a look at these helpful tips for testing in a timed environment.
Now you're ready to take your proctored exams! Good luck with your testing, and don't forget to follow up with any remediation that is provided to you through Focused Review, located in the Improve Tab.