Date Published: February 10, 2017
Meet Nadine Parise, MS, RNC-OB, CNE. She has not only been in your shoes as a nursing student, although she admits it has been a long time since then, Nadine has also worked as both a registered nurse and a nurse educator. With her extensive background in the nursing and healthcare world, Nadine has some of the most pertinent advice for students that we have heard. No matter where you are at in your nursing school journey, we guarantee that you will find plenty take away. Enjoy part one of this two-part interview!
Please tell us about yourself and your background in the nursing world.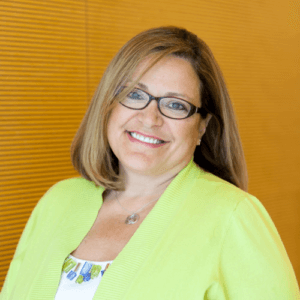 My name is Nadine Parise. I have been an RN since 1980! I received my diploma in Nursing from Little Company of Mary Hospital in Evergreen Park, IL. I spent the first 25 years of my career working in mainly acute care settings, with a focus on Women's Health and Obstetrics-Labor and Delivery. I completed my Bachelors and Masters degrees in Nursing Education at Northern Illinois University and began my career in Higher Education in Associate, Bachelors and BSN Completion Programs over the past ten years. I am the mother of four and grandmother of almost two!
You have worked with hundreds of students. How are students successful when studying nursing?
Nursing education is a very unique focus for college studies. Unlike math or English, where content if fairly stationary, concepts in nursing and healthcare are human-based and human-focused, making it difficult to have definitive standards or characteristics. We are all unique! Transferring that to nursing education makes for many variables! So in nursing education, we tend to focus on concepts and overarching topics.
Rote memory does not really work very well in nursing. You need to be able to know, understand and utilize critical thinking, constantly. The most successful nursing students are the one's who commit to doing the work! There are no cutting corners in nursing or healthcare without sometimes devastating consequences.
Traits of an exceptional nursing student include self-directed/motivated, organized, good time management skills, ability to prioritize, and being proactive in their studies. Sometimes the busiest person makes the best nursing student!
Which components of nursing school have you observed as the most difficult for students?
Organization and inability to prioritize workload can really put students at risk for successful completion of any nursing program. Procrastination is not a helpful characteristic in school or in professional nursing practice!
Not having a solid foundation in the fundamentals of nursing can lead to disappointing personal and professional outcomes. Students who do not put their best foot forward, throughout their nursing education, will constantly struggle, even if they successfully complete their NCLEX Exam. Practice makes perfect and Lifelong Learning is a must when caring for human patients and their families. Would you want a "sort of good nurse" taking care of someone you loved?
Related Read: What It Means to Be a Nurse
Nursing school can certainly be hard at times, what advice would you give to struggling students?
First of all, nursing and healthcare are truly team sports! No one can make it through nursing school alone. Do not be afraid to reach out for help. Faculty, advisors. lab staff, clinical instructors, and upperclassman can all relate to what you are experiencing. The most successful students have good support systems, both in and out of school! With these networks in place, the stresses of a rigorous nursing education can be more evenly distributed amongst your colleagues and friends.
There is safety in numbers! Those late night study sessions are more tolerable when friends are there to support you. Laughter is a great stress reducer. Combine that with some crazy antics involving the contents of your nursing skills bag and you have the makings of some great memories!
Did you enjoy this interview? Check out part two here!